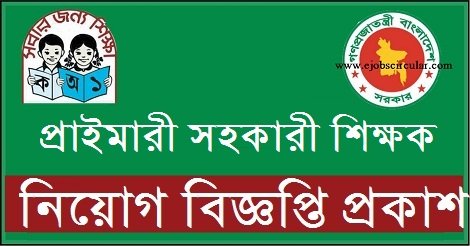 Khagrachari Hill District Council KHDC published New job vacancy Notice at www.khdc.gov.bd . KHDC Job Circular offer New vacancy in this post. JSC/SSC/HSC Or Degree Graduate Student also apply this KHDC govt circular 2021.
KHDC Job Circular 2021
Application Published Date : 28 March 2021
Job Type : Government Jobs
Source : ekalerkantho
Official website : www.khdc.gov.bd
Online Application Start Date : See circular below
Application Fee : 200 – 400 Taka
Application Last Date : 12 April 2021
Total Post : 258
Age Preferred: 18 to 42 Years.
Salary : 9,300 – 22,490 Taka
Job Location: Chittagong
How to apply: As per circular
Job Nature: Full-time
For more information see below this original circular
If You want to apply Khagrachari Hill District Council KHDC govt job circular through online you have to visit there official website. For Next Updates about KHDC Job circular Vacancy Notice, Exam Result or Admit card Download stay with us.
শেয়ার করতে নিচের বাটন এ ক্লিক করুন …
প্রতিদিন ব্যাংক, সরকারী বেসরকারী চাকরীর বিজ্ঞপ্তি পেতে আমাদের ওয়েবসাইট চালিয়ে যান এবং আমাদের পোস্টটি আপনার টাইম লাইনে ভাগ করুন। আমরা প্রতিদিন নতুন নতুন বিজ্ঞপ্তি প্রকাশে প্রতিশ্রুতিবদ্ধ। আপনি আমাদের ফেসবুক ফ্যান পৃষ্ঠায় আমাদের সাথে যোগাযোগ করতে পারেন (http://facebook.com/jobsbaazar) । অত্র চাকরীর বিজ্ঞপ্তির মত আরও চাকরী, পরীক্ষার ফলাফল বা অ্যাডমিট কার্ড ডাউনলোড সম্পর্কে পরবর্তী আপডেটের জন্য আমাদের সাথে থাকুন। আমাদের ওয়েবসাইট বা আরও তথ্যের জন্য নীচে মন্তব্য করুন। আপনি এ চাকরী সংক্রান্ত আরও তথ্য নিয়োগকারী কর্তৃপক্ষের অফিসিয়াল ওয়েবসাইট ঠিকানায় পাবেন। আমাদের সাথে থাকার জন্য ধন্যবাদ।